Illuminated Virtual Windows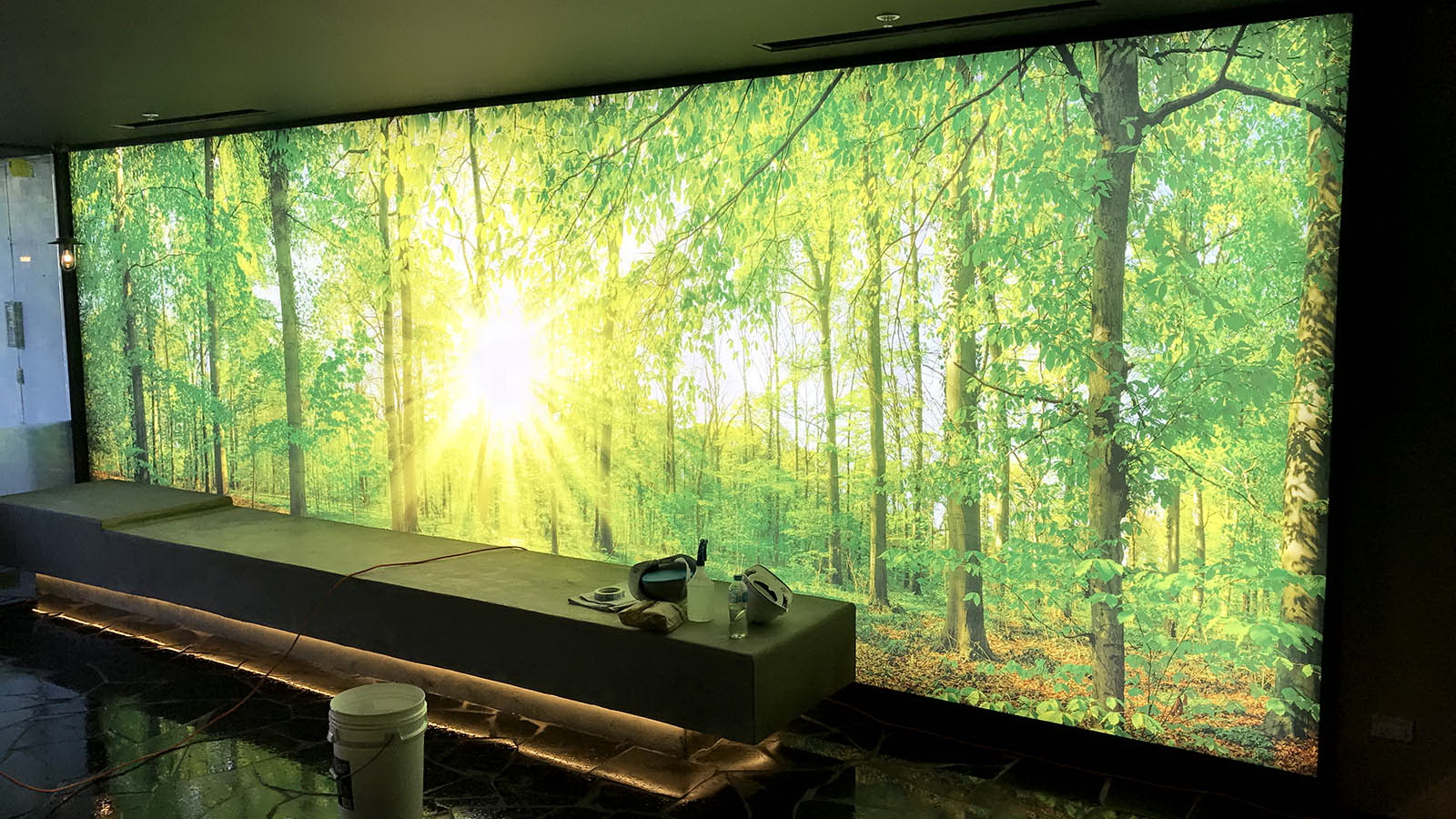 Linear Matrix Illuminated Virtual Windows
A lack of physical space and external access can restrict where windows or skylights are installed in a property, and so restricts the amount of light within the property. Usually, down lights or ceiling lights can be installed to remedy this, but they can impose on a space and their artificial light can be harsh.
Spicon, the company responsible for the Linear Matrix Lighting Engine, would like to introduce the Illuminated virtual window. The Illuminated virtual windows provide a soft, natural light and can be installed in recesses of as little as 65 mm, or anywhere that you can't fit a window or skylight. Illuminated virtual windows can be installed in a range of properties, including residential, commercial and even industrial!
All units can be custom manufactured in sizes from 600 x 300 mm to 2400 x 6000 mm, and are energy efficient at any size. Although they are the only real alternative to natural light, the Illuminated virtual windows can come with interchangeable backgrounds, pure transparent white, solid PMS colours, full colour images or abstract artwork & 3D holographic slumped glass effects.
Application: Bathrooms, lounges, hallways, bedrooms, residential or commercial application apply.
Other descriptions we can call this new product, Synthetic window lighting, Simulated windows, Artificial windows.
5 colour renderings available:
6000k Pure White (crisp white lighting)
4000k Cool White (neutral white lighting)
3000k Warm White (Tungsten warm coloured light)
2700K to 6500k CCT Adjustable White (Lighting control required)
RGBW Full Colour Spectrum plus a 6000k Pure White (Lighting control required)
Home / Products / Illuminated Virtual Windows